Achieving Curb Appeal Article
Posted by Lipply Real Estate on Sunday, February 6, 2022 at 10:59 PM
By Lipply Real Estate / February 6, 2022
Comment
Curb Appeal :: First Impressions Count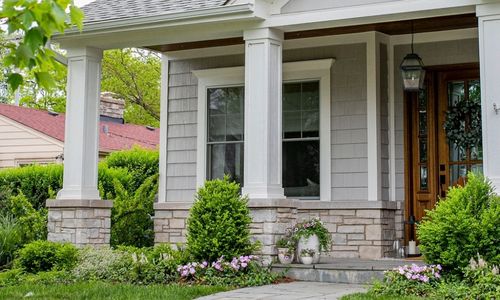 What if your real estate agent could give you a fool-proof way to sell your home quickly and get top dollar for it too? Well, nothing is more important in attracting potential buyers to your home than curb appeal.What is curb appeal? Well simply put, it's that quality that makes a person driving by your house stop and say "Wow!" First impressions do count! If people don't like the outside they won't go inside.The view from the street and the picture posted on the internet are the first impressions people will have of your home. There may be many homes for sale in your neighborhood or town and you want people to see yours first.
Homes with Curb Appeal
So here are some tips for you to maximize your curb appeal:

Do some homework. Take a walk or drive around your neighborhood. Bring a notebook and or a digital camera. Look at the houses. What catches your eye? Which homes stand out? Write down what you like or snap a picture. Then go home and take a long, hard look at your own house. Try to see it with new eyes. Snap a picture and compare it with the others. Make a list of things you would need to do to get your home to the level of the best homes. Set aside some time and a budget for sprucing up your home's exterior. Either do it yourself or hire some professionals. It will be money well spent.

Fix or replace whatever's broken, outdated or ugly. If you hate something, chances are so will someone else. Do you need to paint? Sometimes all you need is a fresh, new color on the front door or shutters to really make your house stand out. Do you need to rent a power washer? Do you need a new roof or new door? How old is the landscaping? If it's more than 15 yrs old, it's probably overgrown. Boring, overgrown and neglected landscapes do nothing for curb appeal.
Have a major family clean up day. You want your house to sparkle! Wash the windows, polish the doorknobs, sweep the porch, clear the gutters, clean the driveway, mow the lawn, pull the weeds, pick up fallen branches and leaves, trim the shrubs, deadhead the flowers, mulch the beds, edge the flower beds, edge the lawn.
Now for the fun part, add some decorative touches. The easiest way to decorate the front of your house is with annual flowers. Make sure you have healthy looking flowers around your property. Pick a color scheme that goes with your property. You can borrow ideas from your neighbors, a magazine, or your local nursery or home center. Figure out if you have mostly sun or shade and choose the right flowers for your site. You can plant some in the ground and others in containers. Put some pots on your steps and porch or some large planters by the front door. Plant a window box. Containers are easy to change with the seasons. Just remember to water and fertilize. Other things you can do are to add shutters, porch chair cushions, seasonal decorations, attractive house numbers, a new mailbox, a bird bath, a beautiful wreath, or anything that will make your home look inviting and attractive.
Don't forget lighting. Many people can't check out houses till after dark. Make sure your house stands out at night. Choose an attractive porch light and keep it on. Keep the interior lights on as well. You want your home to be warm and inviting. Try landscape lights, but even better, a spotlight or two aimed at your beautiful landscape or the lovely front door
Good luck and have fun improving your home's curb appeal. If you follow the important tips above, your home will be a hit with the potential buyers. Most importantly, your home will sell quickly and at the highest market value.