Buying Your First Home ~ Article on Clearwater Beach Real Property
Posted by Lipply Real Estate on Sunday, February 6, 2022 at 11:33 PM
By Lipply Real Estate / February 6, 2022
Comment
Buying Your First Home: The Time is Right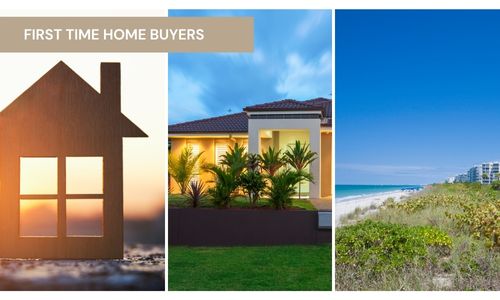 If you are currently renting but considering shopping around for your first home, the time is right. The past year in real estate has led to many homes lingering on the market and a stabilization of home prices. To top it all off, interest rates on mortgages are still at all time lows. With this wonderful selection of more affordable homes to choose from, it's not only a buyer's market, but a first time homebuyer's dream market too.

When thinking of purchasing a first home, there are many things to take into consideration. To keep your costs down, you may consider looking at fixer-uppers. Are you reasonably handy? Can you make some attractive but low cost improvements on a home that needs a little work? Maybe it's as simple as patching a few walls, and some fresh paint and carpet. Maybe it's a new countertop to spruce up that tired looking kitchen. Kitchen improvements don't have to cost thousands, so much can be done on a shoestring. There are some great low cost Formica countertops at the home centers that will give your kitchen a whole new look on a small budget. And, old cabinets can come to life with a fresh coat of white paint.

Another option for first time homebuyers to consider is looking at condos and townhomes. This is an excellent way to enter the market. For about the same cost as doling out rent each month, you will have pride of ownership and tax benefits, while building equity at the same time. After a year or two, you may feel you need more space or another bedroom for baby. By this time, your condo or townhouse will most likely have appreciated in cost, making it easy to trade up to a larger home. This is a smart transition and a way to step up slowly.

The market this past year has certainly provided lots of inventory. This means lots of great homes to choose from. With interest rates still so low, the time to consider buying is now. These conditions may not last much longer and we may not see this kind of market again for a long time. Today, first time buyers are looking at some excellent and exciting opportunities in the real estate market.