Curb Appeal for Westchase Florida Real Estate
Posted by Lipply Real Estate on Sunday, March 5, 2023 at 4:59 PM
By Lipply Real Estate / March 5, 2023
Comment
Curb Appeal for Westchase Florida Homes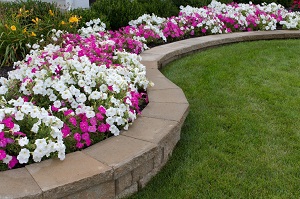 If you are considering selling your Westchase home, take a step back and look at it from a new buyer's perspective. When you drive up to your home, does it appeal to you? If not, ask yourself what it is about your home that you don't like. There are smaller and larger changes you can make to a home that will give it an instant facelift and put a larger profit in your pocket. Make an entrance, the pay off will be worth it!


Try a Fresh Coat of Paint
Painting is an easy way to give a home a fresh, clean appearance. Chipped or faded paint can make a home look older and uncared for. A new coat of paint can bring a house new energy and instantly make a dull, boring house come alive. Be sure to choose a neutral color when selecting a paint choice. While many people enjoy a bolder color, a neutral one is more likely to appeal to a broader range of buyers. Dressing up the trim with an accent color is a good way to make the home stand out from the rest.
Is the Landscaping Overgrown?
Secondly, look at your landscaping. If your trees and shrubs are overgrown, it may make your house look less cared for. Pulling weeds, trimming plants and grooming trees may take a lot of hard work, but for very little money it can pay off well for you. You may also choose to plant some attractive flowers or put down some new mulch. These small touches can be appealing to possible homeowners.
New Roof Brings Big Pay Off
Another great way to add value to your home is with a new roof. While hiring a company to replace your roof can be costly, a new roof can definitely pay off during negotiations. If a buyer is told by the inspector that the roof needs to be replaced, they could ask you to pay for the roof before closing. If the roof is in need of repair, why not have the roof done prior to listing your home for sale?
Small Touches, Huge Impact
Lastly, small touches such as pressure cleaning walkways and driveways, replacing a damaged mailbox or just cleaning the outside of your windows can show a potential homebuyer that you have well cared for your home before they even enter it. Many people select the homes they wish to view, by simply driving by a For Sale sign. Don't make the costly mistake of thinking that if they just see the inside of your home they will love it. If the outside is not attractive and appealing, they may never even make an appointment to view your home. With a little hard work and elbow grease, you can add value and character to your investment. When you are ready to sell your Westchase home, contact the Lipply Group for a free property analysis and a review of our marketing strategy.
Here are current Westchase listings