The Difference Between Renting or Owning the Land for a Mobile Home
Posted by Lipply Real Estate on Monday, March 13, 2023 at 6:00 AM
By Lipply Real Estate / March 13, 2023
Comment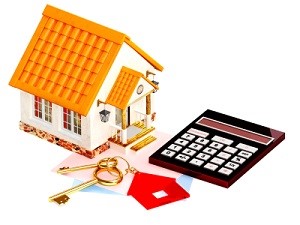 There are basically two types of Mobile Home parks. Those that you rent the land and those that you own the land upon which your mobile home sits. Both types of parks are affordable and are by far one of the cheapest forms of residency there is. Both types of mobile home parks are considered safe and enjoyable. Most times whether they are a rental or land owned, these parks offer community amenities such as a pool, clubhouse, or other areas that are shared between the residents. Also, both types of parks are going to want you to qualify or interview to live there.
Rental Parks
In some area, there are more rental parks than land owned parks and they are cheaper to live in and a great first step at home ownership. In this type of park, you will own the mobile home but pay a monthly rent for the land. You will want to shop around for a rental that fits your budget because some rental parks can be expensive. If you tell us what your budget is, we can search for that criteria for you in the MLS.
Land Owned Parks
In a land owned park, you own both the land and the mobile home and will pay an HOA fee which should be less than if you were renting the land. In these land owned parks, there could be more of a sense of community and pride of ownership. Residents will usually take more interest in the neighbors as well. Ownership is either: Condo or Corporation.
Condo owned means that the lots are divided and assigned a parcel number, they are individually taxed, and the structure may or may not be permanently attached. Typically the common areas are managed by the Home Owners Association and on-site manager.
Corporation owned means that the residents own a share in a corporation. This corporation owns the mobile home park and / or the land therein. The Board of Directors vote and make all decisions pertaining to the park and appoint an on site manager to handle the daily park operations. Whichever ownership you desire, we can search for that for you in the MLS and send you listings to look at. Just let us know your criteria, price range and area of interest and we will get some listings out to you by email.
Review communities: Pinellas County Mobile Homes, Pasco County Mobile Homes, or Hillsborough County Mobile Homes.