Things to do in Dunedin
Posted by Lipply Real Estate on Sunday, February 6, 2022 at 9:33 PM
By Lipply Real Estate / February 6, 2022
Comment
Dunedin Downtown :: Here's What's Happening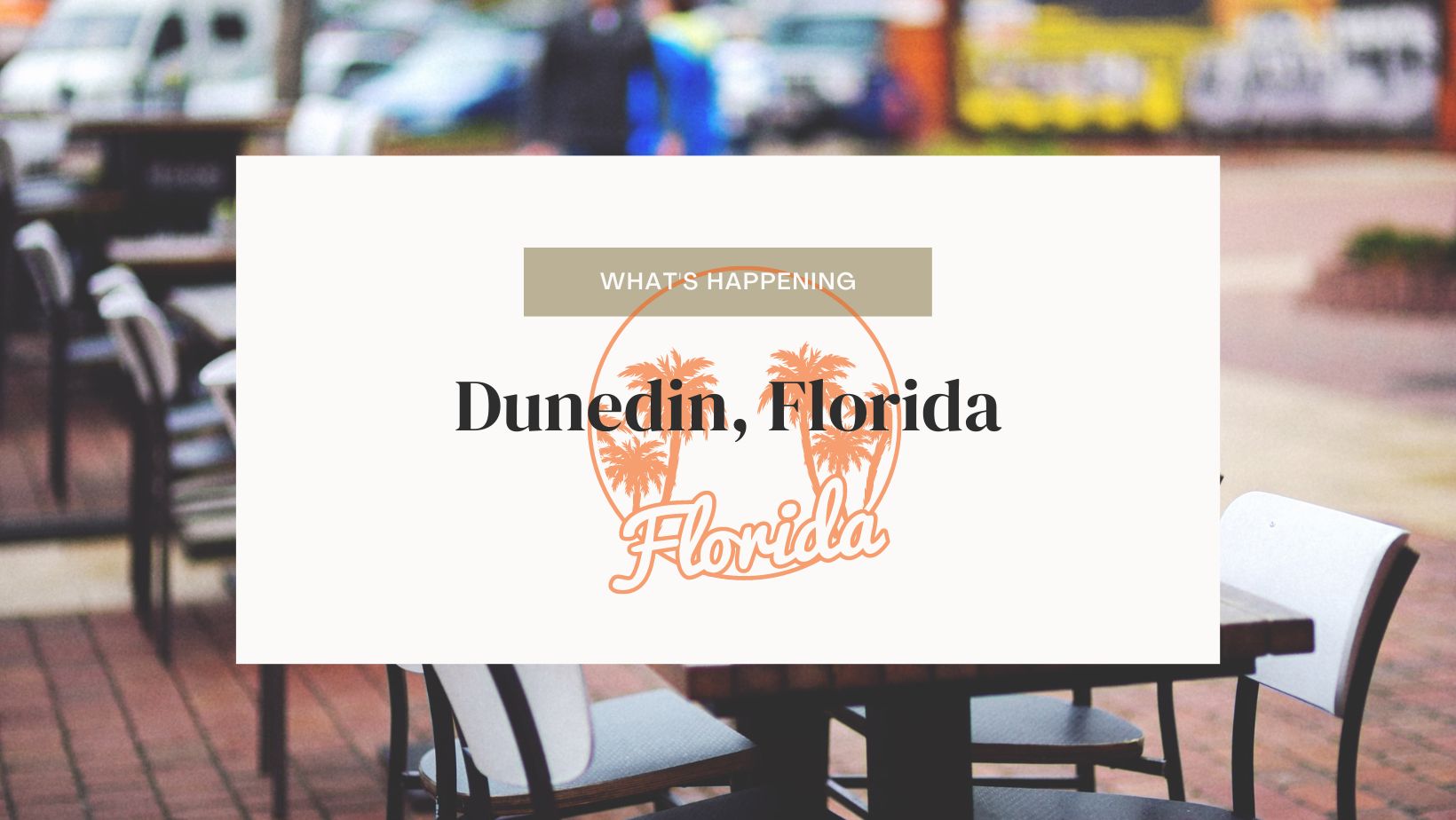 Downtown Dunedin is a quaint little town with many things to see and do. The first stop for any prospective resident or any visitor to beautiful Dunedin should be downtown, where you can grab a bite to eat, shop the unique boutiques, or visit the Chamber of Commerce for all the information you would need to plan your stay. Downtown Dunedin really gives a true perception of the values and interests of the residents who have chosen Dunedin for their homes and businesses over the years. The small town feeling and neighborly benevolence will be apparent as soon as you enter Main Street in Downtown Dunedin.
Downtown Dunedin Restaurants
Located only a few miles from the local Dunedin beaches and the Dunedin Causeway, just off the path of the Pinellas Trail, Downtown Dunedin is the perfect place to stop for a cool drink or a bite to eat with many dining options to choose from. From delicious breakfasts, quick lunch choices such as deli sandwiches or making a date to dine on delicious seafood on a cafe patio, you will be sure to enjoy the food and the atmosphere no matter which suits your liking. Many of the restaurants downtown are very well established and have been here for years earning repeat visits from many residents and visitors alike.

After a delicious meal, you may choose to take a stroll throughout the downtown area and visit some of the unique shops and boutiques located up and down Main Street. These small shops contain items that you may not find anywhere else including original art, trendy clothing, gifts and antiques, just to name a few. You are sure to find something here that you just can't find anywhere else.
Downtown Dunedin Events
Downtown Dunedin becomes a gathering place for locals and visitors numerous times throughout the year with annual events and activities that are enjoyed by all that attend. Many arts and crafts festivals bring people to town to find their favorite items that can only be found through the artisans and crafters that work hard to create these original items for their customers. Events also bring parades such as the infamous Dunedin Mardi Gras celebration which brings individuals and families from all over to enjoy delicious food, entertainment, and of course, some bead catching. If you enjoy live music and wine, then the Dunedin Wine and Blues festival is another event not to be missed. Other events are held throughout the year on Main Street and are just as exciting and entertaining.

No matter if it is the beaches, the parks, the activities, or any other of the many things to see and do that brings you to Dunedin, Downtown Dunedin on Main Street is definitely a must-see for any visitor or prospective buyer of Dunedin real estate.