Epiphany Celebration in Tarpon Springs
Posted by Lipply Real Estate on Monday, February 7, 2022 at 3:51 AM
By Lipply Real Estate / February 7, 2022
Comment
Epiphany Celebration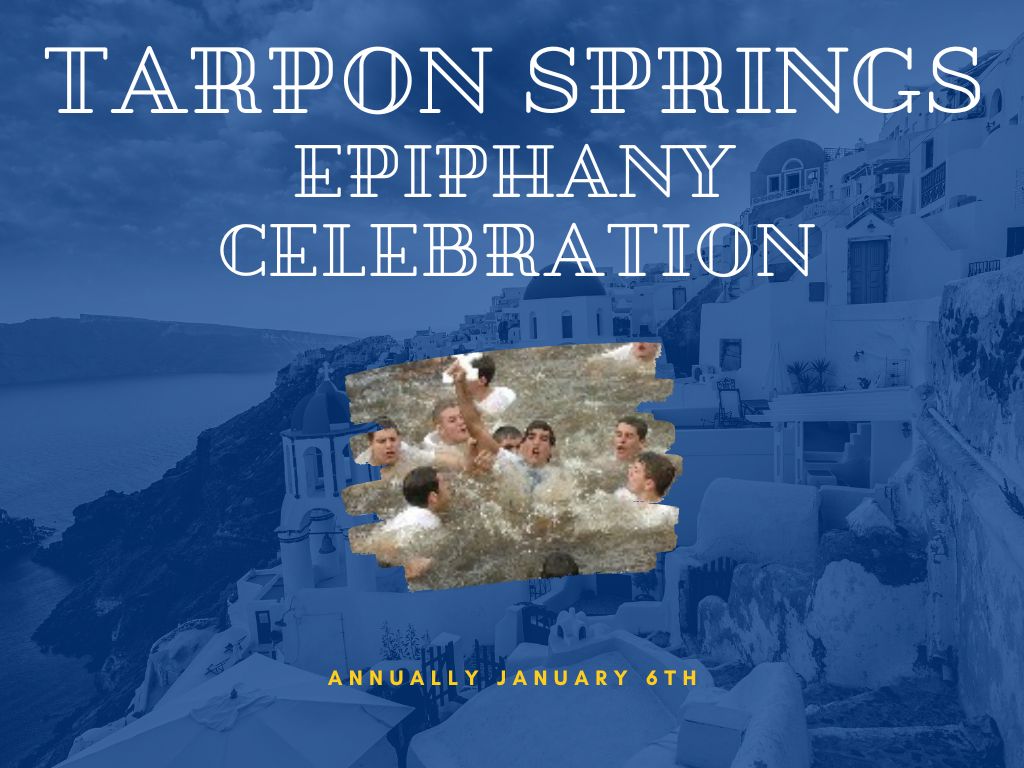 Tarpon Springs in Florida is famous for its Greek heritage celebrated through Greek Food, Music and Culture but most enthusiastically hailed through the annual Epiphany services which are an ancient Greek rite. The Greek Orthodox Church's elaborate spiritual festivals commence with the Epiphany celebrations on January 6th which start with the blessings of the waters and the boats being sought.

Given that the first Greek immigrants who arrived in Florida at the turn of the century earned their living as sponge divers and were at the mercy of the seas, this ritual is easily explained as seeking divine intervention to ward off risks attached to such perilous jobs.

Greek Americans from across the nation congregate in Tarpon Springs and the city triples in size for the whole week thereafter. Those presiding over the ceremonies include the Metropolitan of Atlanta and the Archbishop of America and the ceremony ends with the throwing of a wooden cross into the cold waters of the Spring Bayou where young Greek men dive to retrieve it. Whoever gets it is supposedly blessed with good fortune and luck for the rest of the year. Post blessings, the celebrations shift to the Sponge Docks and food and music become its integral part.

January 6th, 2006, witnessed celebrations in honor of the 100th anniversary of the Epiphany festivities in Tarpon Springs and the city was visited by the Patriarch of Constantinople, who is considered the first among equals of all heads in the Orthodox Church power hierarchy.