Greek Food in Tarpon Springs
Posted by Lipply Real Estate on Monday, February 7, 2022 at 3:47 AM
By Lipply Real Estate / February 7, 2022
Comment
Greek Food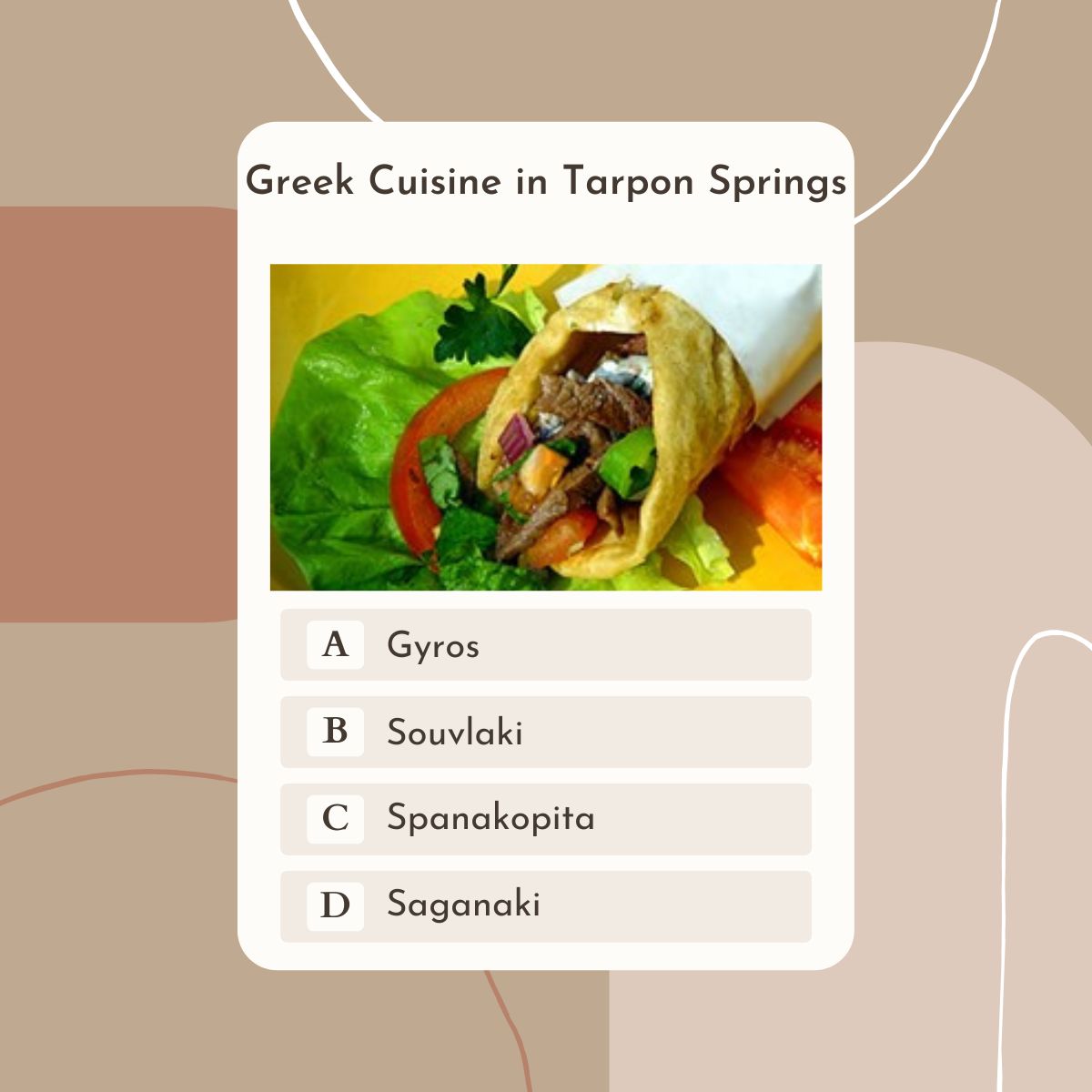 When it comes to food, the Greek settlements in the Tarpon Springs downtown area have a lot to offer the discerning tourist. Authentic Greek restaurants like Hellas, Plaka, Original Mama Marias (complete with an old lady seeing to your comfort), Mamas Greek Cuine, and Santorini rank among the best and most recommended by people visiting Tarpon Springs. Many of them dot the downtown area and a few have envious positions overlooking the still functional sponge docks on the Anclote River .

Greek Restaurants, Cafe's and Bakeries are aplenty here. Take your pick from the mouth watering Greek pastries, Greek Lasagna, the flaming Saganaki, the Kalamari or the Gyro sandwiches, the Souvlaki Sandwiches or the Spanakopita which are every bit as tasty as they look.

Halki market is famous for being the resident grocery store with all the necessary ingredients for whipping up an authentic Greek meal. The varieties and selections of Olive Oil are mind blowing. Most of the Greek restaurants here serve food akin to homemade food and make their own meat as well. Wholesome dining with live music and entertainment makes for a perfect combination.

The experience of sitting in a Greek cafe has always been compared to the ambience in a small tavern in Greece. Great menus and knowledgeable suggestions from the servers give a new context to fine dining. People who like to try something different once in a while will love Greek cuisine and what it has to offer for there is something for every taste bud here.