HGTV House Hunters | Trinity FL | Fox Wood Subdivision
Posted by Lipply Real Estate on Monday, February 7, 2022 at 4:20 AM
By Lipply Real Estate / February 7, 2022
Comment
House Hunters Comes to Trinity
Pictured below is the McCollum family (Ivis, Jackson, Ian, and Marcus) and their previous home in the Fox Wood Subdivision in Trinity. They are the stars of our House Hunters episode filmed in 2007 along with Joe Gibbons, Realtor (at right), aired for the first time on August 14, 2008 at 10:00 pm. Marcus and Ivis thought they were perfectly happy in this 4 bedroom 3 bath home on Eveningwood Court in Fox Wood until one day they stumbled into one of Joe Gibbons' open houses in the Fox Wood neighborhood. They realized that with their growing family it would really be nice to have a large backyard and a bigger home for the boys. They absolutely love Fox Wood and wouldn't consider moving anywhere else. When asked why, Ivis simply says, "It's the friendly people that make up the subdivision; they are my friends and really my family now. I love the area, the schools, and all the new shopping and restaurants". Joe Gibbons enjoyed working with the McCollum's and they had a great time shopping for their new home as you see in the episode. When we asked Marcus and Ivis if they would like to be our guests on the House Hunters show, they didn't hesitate. You will thoroughly enjoy this fun loving and enthusiastic family and want to be their neighbors as well!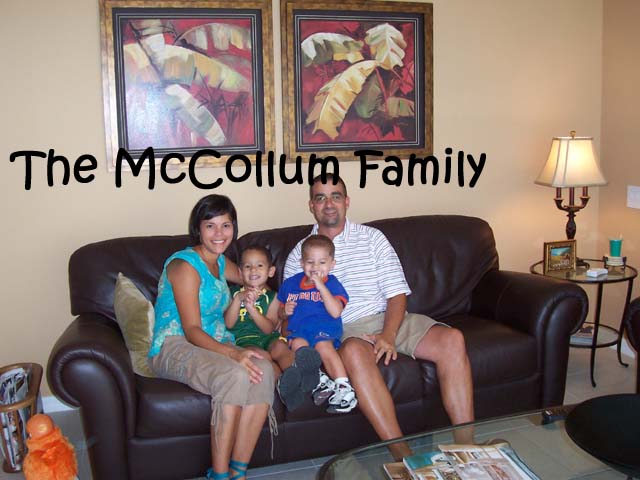 The Fox Wood HGTV Story
The McCollum family fell in love with Joe's listing at 2127 Blue Beech Court and asked him to put their home on the market. Joe Gibbons, who specializes in the Trinity area, went to work listing their home for $374,900. And, he sold it quickly, within just 33 days for $360,000 at 96% of the asking price! Their home at 10736 Eveningwood Court was a very nice home. Ivis is an outstanding decorator and Marcus is a great organizer. In addition, the kitchen has granite countertops, the pool was custom designed, the bonus room has a Murphy Bed installed, and all the bedrooms have California Closets. With their home under contract, needless to say, the McCollum family was in a hurry to find the perfect Fox Wood home! Their wish list consisted of ample square footage, an office, an above average kitchen, a pool, and last but not least -- a large backyard. And, of course, it had to be in the subdivision of Fox Wood.
The Fox Wood Choices
While the McCollum's really liked the Blue Beech Court home, they also had Joe Gibbons show them many other homes in the Fox Wood subdivision. With approximately 900 homes in Fox Wood, at any given time there are a possible 40 - 50 homes for sale. Below are their three final choices which will be featured on the House Hunters episode. Which one did they choose? Was it the Blue Beech Court home that stole their hearts in the beginning, or the seemingly perfect home with a great pool on Gold Dust Court, or the large home on Edelweiss Loop with the huge kitchen but no pool? You will have to watch the show to find out!

Find out more info about Trinity
If you have a desire to learn more about Fox Wood or any other Trinity subdivision, let us know with the form below.