Honeymoon Island
Posted by Lipply Real Estate on Friday, February 23, 2018 at 2:42 PM
By Lipply Real Estate / February 23, 2018
Comment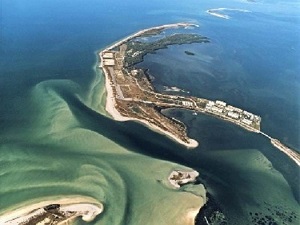 A part of the continuous set of islands that act as barrier against the ravages of the seas on Florida's west coast, is Honeymoon Island. Honeymoon Island traverses right from Anclote Key down to Cape Romano and is the youngest of the barrier islands estimated by Geologists at 7,000 years old.

Honeymoon Islands first inhabitants were the members of the Tocobaga tribe. By the 16th century, the Spaniards arrived. Then, came the pirates, trading settlers and the fishermen. A host of unknown diseases and epidemics brought on by the advent of foreigners, slowly wiped out the Tocobagans. By the early 19th century the waves of development were beginning to be felt here too. Explorers brought with them more settlers and gradually this came to be known as the Sand Island. The tropical hurricane of 1948 ravaged this island completely but for the Hog farm here which stemmed the tide of destruction, enough for the islands to be named Hog Islands.

Some more hurricanes and tropical storms in the early 20th century later, the Honeymoon Islands eventually came to be deemed as the perfect honeymooning spot for newlyweds. This was short lived till Pearl Harbor after which the islands were converted into a recuperative zone.

Today, residents here can see nesting locales of the osprey here along with some of the last few slash pine trees. Residents and tourists can go swimming, surfing, fishing, picnicking and bird watching here. Parks and bath houses and nature trails along with concessions for pets make Honeymoon Island one of the most popular beaches in northern Pinellas County.