Lake Tarpon Article | Tarpon Springs
Posted by Lipply Real Estate on Tuesday, March 7, 2023 at 3:56 AM
By Lipply Real Estate / March 7, 2023
Comment
Lake Tarpon - Find a Home on the Lake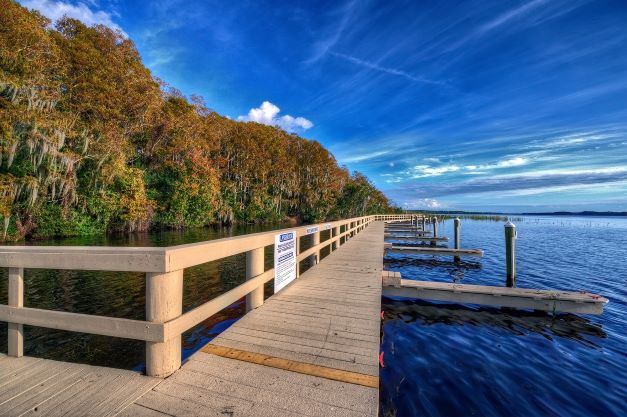 When many people think of Tarpon Springs, they think of beautiful Lake Tarpon. Oddly enough, Lake Tarpon spreads throughout Tarpon Springs as well as much of Palm Harbor. At over 2500 acres long, this is the largest lake in Pinellas County. It provides recreation and enjoyment for many residents. People come to Lake Tarpon for boating, fishing and jet skiing. One of the most popular fish in this water is the large mouth bass which makes sport fishing here increasingly popular.
There are many great city parks that have waterfront property on this lake. Anderson Park and John Chesnut Sr. Park offer boat ramps, picnic pavilions, scenic walking trails, and playgrounds overlooking this stunning view. You can host a family picnic, a birthday party, or just have a relaxing day with your family here.

There are many lakefront communities where you can buy a home on the water in Tarpon Springs. Two of them are Chateaux des Lac and Lakeplace. The Lansbrook Community also has a private park for its residents to view Lake Tarpon. These charming spots are considered prime real estate in Palm Harbor and Tarpon Springs and adds to the value of homes in this neighborhood. Families enjoy gathering together here to watch their children play, while enjoying waterfront views each Florida homeowner would love.

If you are looking for a great place to spend a sunny day in Pinellas County, don't miss Lake Tarpon. While there are many great saltwater locations in this area, nothing compares to a leisurely day on this lake.