Find Information on Parks and Recreation in Dunedin, Florida
Posted by Lipply Real Estate on Sunday, February 6, 2022 at 10:11 PM
By Lipply Real Estate / February 6, 2022
Comment
Dunedin's Parks and Recreation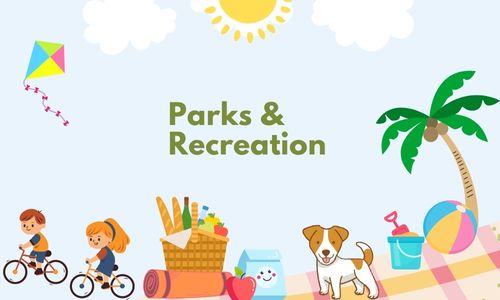 There are many gorgeous parks in the city of
Dunedin
that boast fun playgrounds, beautiful landscaping and even waterfront views. They are great places to play as a family, enjoy a picnic or just relax under the oak trees.
Honeymoon Island State Park
Honeymoon Island State Park is probably the most popular park in Dunedin. Located off the Dunedin Causeway this landmark has stretches of white sand beaches, and gorgeous tropical landscaping for everyone to enjoy. For a small fee you can enjoy a day on the water. It is less crowded than some of the larger beaches nearby, but is a great place to watch the boats drive by and play in the sand. There are concession stands, bath houses and plenty of parking here. And of course, the gorgeous Florida sunshine keeps people coming back year round!
Edgewater Park
Edgewater Park is located near the Dunedin Marina just off Main Street. This park has a children's playground that is in the shape of a pirate ship, a gorgeous gazebo that hosts concerts and outdoor events and a large open field for throwing the Frisbee or just running free. There is a marina located here so it is always fun to watch the boats go out or walk along the boardwalk for an ocean view.
Highlander Park
The new Highlander Park is located at the Dunedin Community Center and has great new equipment that enhances young children's imagination, climbing skills and allows them to stay active in a safe and clean environment. It is gated so young children can't wander out, and has bright colorful equipment to capture there attention. Located just next to the new community center, parents can enjoy classes, aerobic activities or just a stroll along the scenic sidewalks where the ducks play in the pond. It's a fun place to spend a lazy afternoon.
Elizabeth Skinner Jackson Playground
The Elizabeth Skinner Jackson Playground is located near Highland Pool Complex. It is a fun place to play on a sunny day. It's especially convenient for those who have gone to the pool, the nearby Dunedin Little League Fields, or tennis courts nearby.
Happy Tails Dog Park
And don't miss the Happy Tails Dog Park off Garrison Road. This fun park is perfect for your four legged family members and is a great place to gather with other dog lovers. Pets can run in the gated areas and play with other K-9's in a safe and friendly environment. There are many other small parks around the city that are nicely landscaped and well kept. Dunedin is a gorgeous city and takes great pride in maintaining it's beauty for residents and visitors to enjoy.
Dunedin's Pinellas Trail
For those more interested in staying on shore, you can enjoy the Pinellas Trail that stretches through Dunedin from
Tarpon Springs
all the way to St. Petersburg. You can enjoy walking, biking, rollerblading, and jogging as you have the opportunity to see many parts of Dunedin's beautiful natural landscape up close. You may also choose to stop and rest at one of Dunedin's many parks located along the trail or take a detour on a terrain trail off the beaten path.