Parks Around Tarpon Springs
Posted by Lipply Real Estate on Monday, February 7, 2022 at 4:11 AM
By Lipply Real Estate / February 7, 2022
Comment
Tarpon Springs Parks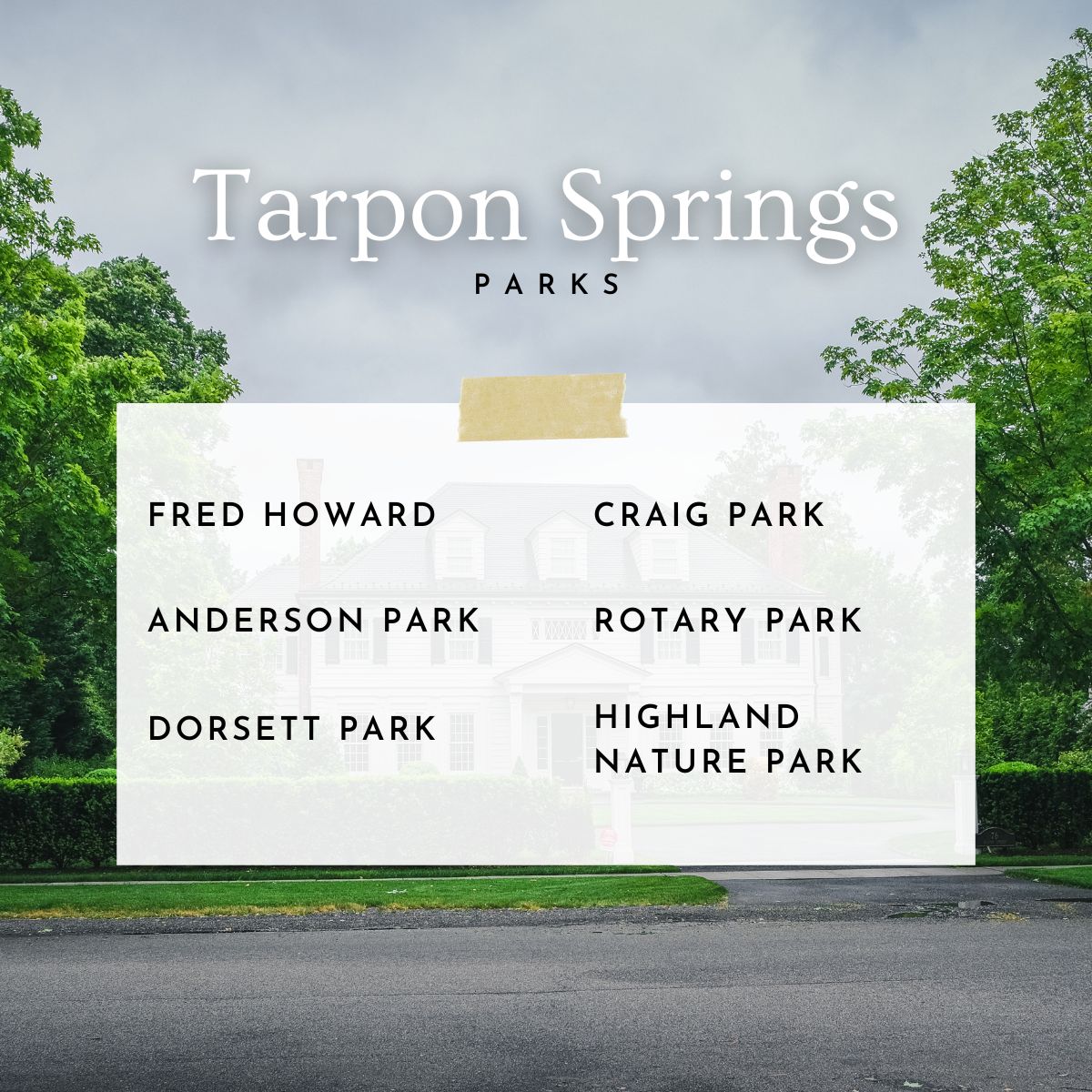 Anderson Park in Tarpon Springs is named after Alphonse L. Anderson, a former Mayor and Pinellas County Commissioner who was a success story in the field of environmental conservation and established the Park to this end. This park spans 129 acres and offers a dock, boardwalk and a children's playground. Since 1966 areas in the vicinity of the park have been beautified and appended to the park. Anderson Park is covered by huge cypress trees and is equipped with amenities for group picnics, launching your small boats and play equipment for children. It has beautiful terrain for nature walks and scenic vistas of Salmon Bay and Lake Tarpon.

Fred Howard Park named after an ex Mayor is a beach and a park. People can sight wildlife and play in the waterways which dot the 155 acres of land located along the Gulf of Mexico. Its mile long causeway enables visitors to enjoy sunbathing, and fishing while many tourists and residents also exercise here. Swimming is also a popular activity here as is bird sighting with the bald eagles and ospreys dominating the avian creatures here. Dolphins and Manatees are also common sights.

This park preserves several endangered Florida habitats: saline wetlands, mangroves and coastal scrubs being a few. Endangered animals like gopher tortoises and fox squirrels and different butterflies also reside here.

Other parks in this region are the Highland Nature Park, Rotary Park, Craig Park, Dorsett Park, Sisler Field, and Riverside Park.