Safety Harbor Facts and Figures
Posted by Lipply Real Estate on Monday, February 7, 2022 at 3:06 AM
By Lipply Real Estate / February 7, 2022
Comment
Safety Harbor Florida Facts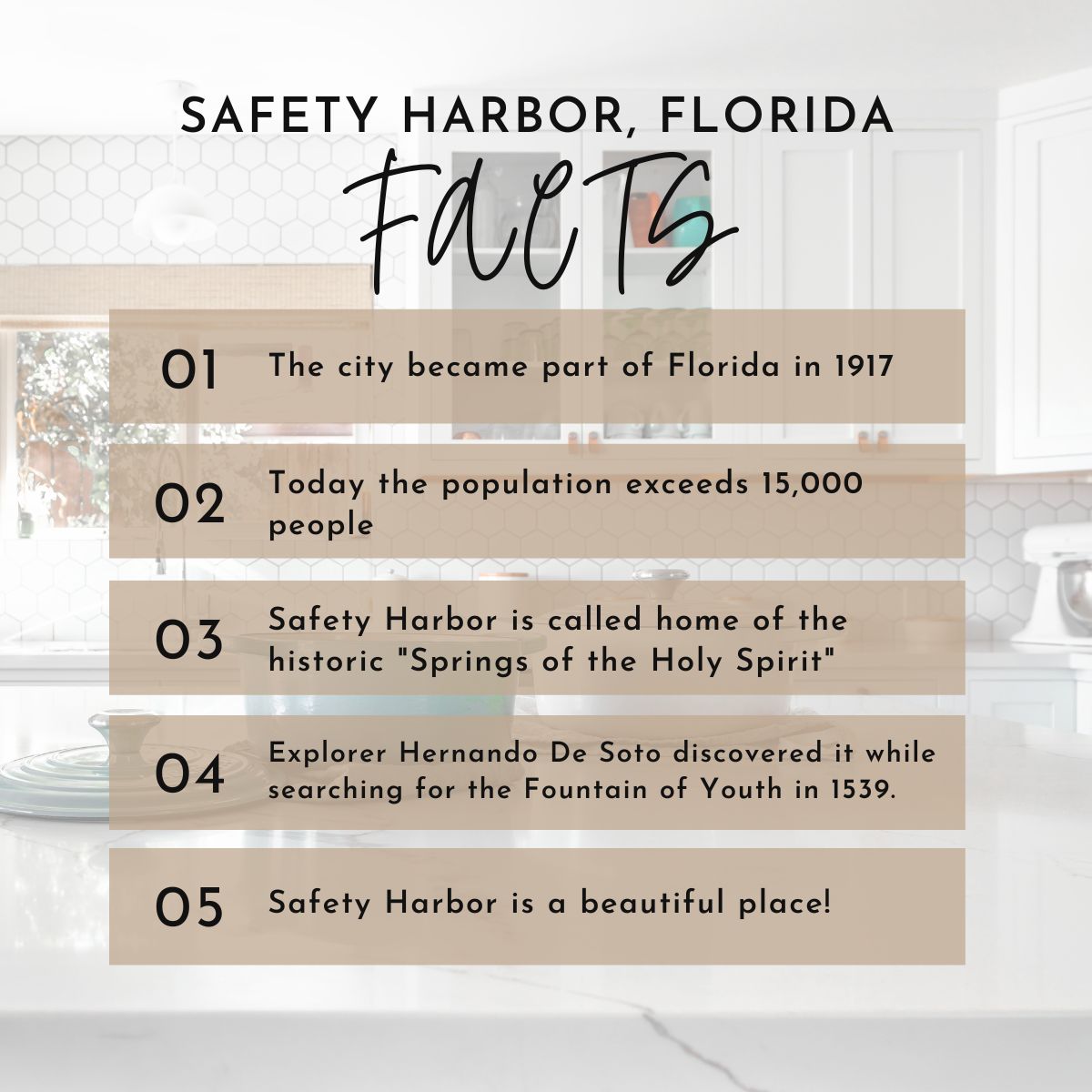 Safety Harbor, Florida is located in on the west shore of Tampa Bay in Pinellas County, Florida. The city became part of Florida in 1917. Today the population exceeds 15,000 people. Like most cities in Florida, there is a Mayor and a City Commission. The population make up of Safety Harbor is roughly 4,800 families. The average household income is approximately $50,000 a year. Most of Safety Harbor can be described as a prestigious area of educated professionals.

Safety Harbor is called home of the historic "Springs of the Holy Spirit" which is a natural mineral spring. Explorer Hernando De Soto discovered it while searching for the Fountain of Youth in 1539. Indian tribes were said to have used these springs for bathing and fishing. It wasn't until the 20th century when Espiritu Santo was being bottled and sold and being promoted as healthy water to all of the resorts and hotels in Florida.

In 1964, the site of the springs was designated a Historical Landmark by the United States Department of the Interior and in 1997 it was named a Heritage Landmark. Residents who live in Safety Harbor are proud of their landmark and hold it dear.

Safety Harbor is a beautiful place and if you are thinking about moving here, it really is a great place to live. The neighborhoods are quiet and safe. There is a low crime rate in Safety Harbor, many people stroll the streets of downtown after dark and go to the Marina. Next time you visit Florida, we hope you come to Safety Harbor and say hello.