Safety Harbor Real Estate Article
Posted by Lipply Real Estate on Monday, February 7, 2022 at 3:07 AM
By Lipply Real Estate / February 7, 2022
Comment
Safety Harbor Real Estate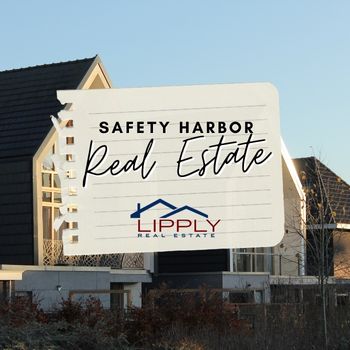 If you asked 8 out of 10 people that do not live in the state of Florida if they have ever heard of Safety Harbor, Florida the answer to that question would probably be no. Safety Harbor is a small city in Florida with only about 20,000 residents. For those who have seen Safety Harbor know that it is not your typical tourist town, there are no Sea Worlds or Disney Theme parks or any water park adventures.

Safety Harbor is a quiet community that has a great getaway from it all where many people from all over the world come to and relax. If you are looking to relocate to Safety Harbor and are looking for some small town charm you can find it here. There are many older neighborhoods that speak of family and community. Some of the homes have been remodeled, others have been restored to their true character, while others are just waiting for a handyman to buy them and make them new again. There are also some very nice waterfront communities, newer homes in gated communities, and million dollar luxury homes as well.

This is the place where every day people come to retire or raise their families. This is also the place they come to relax, go fishing, take their boats out in the local marina, or eat at a great bistro and just enjoy life.

For those families with children, there are three schools located in Safety Harbor, the Elementary School, Middle School and the Secondary School. In all, there are a little over 2000 students in the schools put together. As you can see, Safety Harbor is small community built for families and retirees or anyone else who wants a true sense of community.