Getting a Bite to Eat in Safety Harbor Restaurants
Posted by Lipply Real Estate on Monday, February 7, 2022 at 2:28 AM
By Lipply Real Estate / February 7, 2022
Comment
Restaurants in Safety Harbor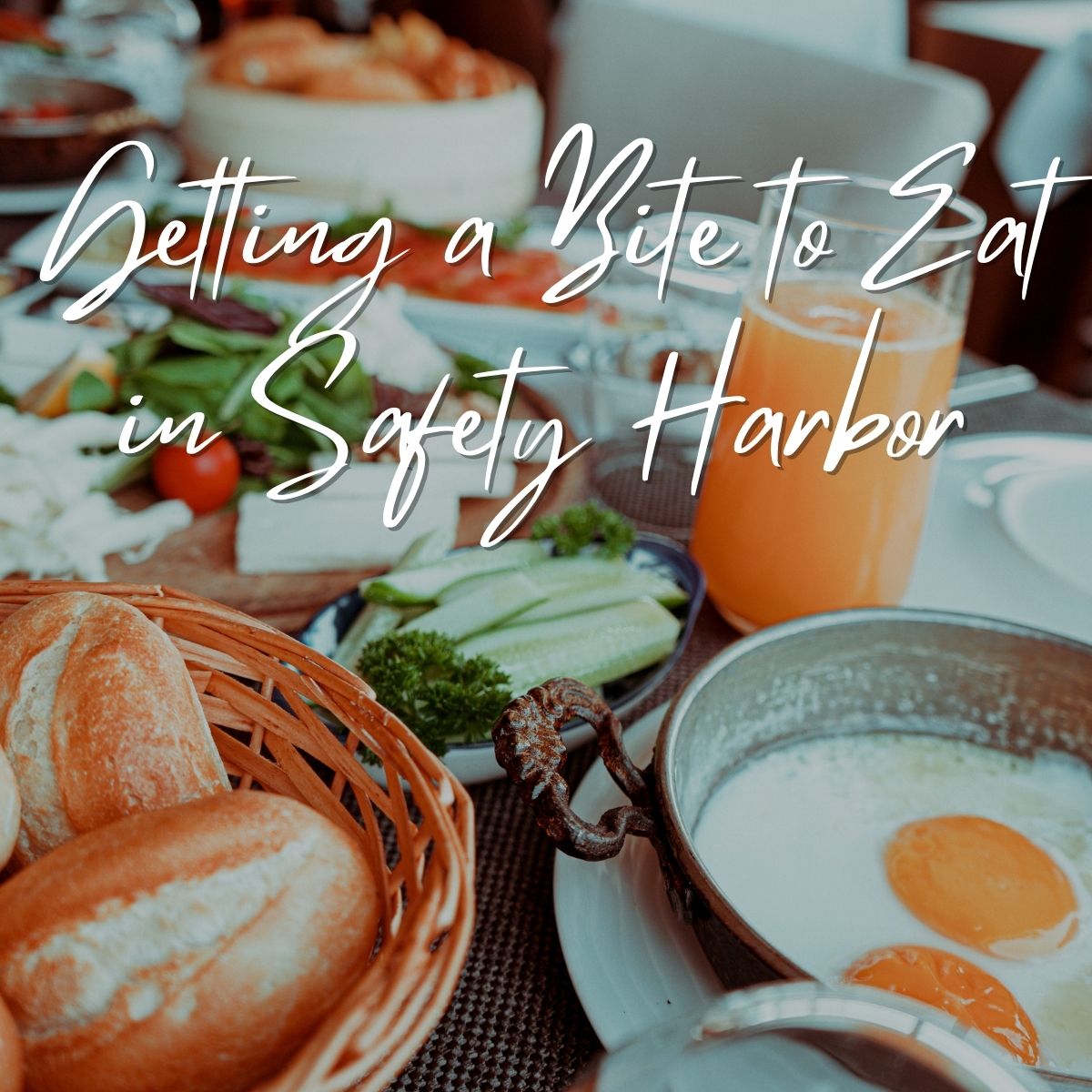 One of the finest restaurants in Safety Harbor is Green Springs Bistro. They open for Lunch at 11:30am, and they have a unique menu. For starters, they offer a daily soup, warm artichoke or smoked fish spread as appetizers. Next you will find dishes like Mahi-Mahi Sandwiches, Shrimp Salad Wrap and Crab Cakes, Turkey Wraps and Bison Burgers. Green Springs Bistro also has specialties like Gumbo, low carb plates, Chicken Caesar Salad, and Blue Crab Stuffed Portobello. Their dinner menu includes a dish called Harold's Shroom, Spanikopita which is a tasty pastry filled with spinach and feta cheese. They offer live music as well as other planned events. Green Springs Bistro is the premier restaurant in Safety Harbor for great food and a fun night out.

For a little fun and down home cooking visit Heather's Place at 519 Second St. South, open daily (except Sundays) for lunch and dinner. Heather's Place resembles "Old Safety Harbor" with its bungalow style, a big front deck and a large backyard. Dine in or take out and sample some wings, lasagna or chicken pot pies. The menu changes frequently to keep you interested and coming back often, so on any given day you might find Thai Beef Casserole or Heather's Blue Potato Pie. Don't miss the monthly shrimp boil (3rd Friday of every month) or fish fry (1st Friday of every month).

If you are looking for something less expensive but equally as good, then try Captain's Italian Restaurant and Pizza. This restaurant is dubbed as having the best pizza in town. They are located at 324 Main Street in Safety Harbor. They have a take out option and the food is outstanding. This is a small restaurant and the tables are close together, so expect a cozy atmosphere. Once you taste the food, you won't seem to mind!. This place is highly recommended by the locals in Safety Harbor.

Paradise Restaurant is located at 443 Main Street in Safety Harbor. This restaurant has a great menu and great food. They serve mostly diner style cooking which means that there is something for everyone here. They are open for breakfast, lunch and dinner. They also have a vast array of Greek American style dishes, some you will recognize and others may surprise you. Great food at great prices.

In a hurry? Try the Whistle Stop Grill and Bar located at 915 Main Street, Safety Harbor -- "Southern Cooking With a Kick". There's take out from street window and sit down in the open air backyard section. They are open week days from 11 am to 9 pm and on weekends 11 am to 11 pm. Enjoy live music on Wednesday, Friday and Saturday nights. As appetizers they offer Fried Green Tomatoes, their own Salsa and Chips, homemade Smoked Fish Spread and Nachos. For entrees they offer Philly Cheese Steaks, Veggie Burgers, Hot Dogs and Fried Green Tomato Sandwiches. They also offer Lime Basil Catfish, Orange Lime Chicken, Black & Blue Burgers, BBQ Ribs and Chopped Beef Steak with Mushroom Gravy. For dessert you can choose from a number of ice cream dishes.

This is just a sample of some of the interesting eateries in artsy Safety Harbor. People come from all around the Tampa Bay area to have a bite to eat and walk the downtown area of Safety Harbor.