Safety Harbor :: Things To Do and See Article
Posted by Lipply Real Estate on Monday, February 7, 2022 at 1:44 AM
By Lipply Real Estate / February 7, 2022
Comment
Things To Do in Safety Harbor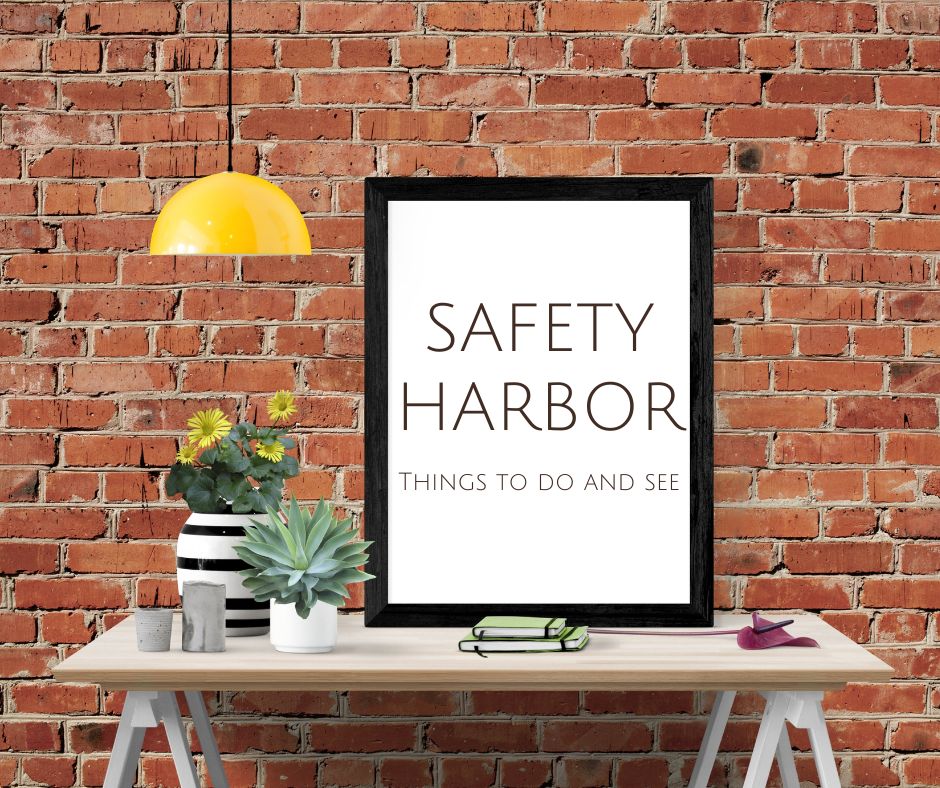 How do you like to spend your free time? Well, if you are a resident of Safety Harbor, Florida, then you have an overwhelming collection of choices. Safety Harbor is a gem, tucked away from the larger metropolitan areas of Tampa Bay, yet still so close and convenient to everything. As there is plenty to do within these larger cities, Safety Harbor still exhibits that small town charm that provides its residents and visitors an abundance of places to go, things to see, and events to take part in all within this cordial community.

Safety Harbor is seemingly untouched in many ways. The downtown Main Street district provides those who visit an extremely walk-able experience with the ability to enjoy the fresh air, good food, and unique shops. The setting is a collection of "old style" buildings displaying awnings with business names that extend from doorways. Aside from the historical style buildings, the brick-paved roads, and antique-like lamp posts, you will find that only the mature palms and shade trees that line the streets are proof that time has not stood still here. This is the way the residents like things to remain...attractive, yet untouched. The same goes for the parks located in Safety Harbor. Philippe Park boasts an ancient Indian mound, a boat ramp, and gorgeous views of Old Tampa Bay, while John Wilson Park hosts many events throughout the year such as the 3rd Friday Music Series and the Weekly Farmer's Market. The Safety Harbor Resort and Spa can help you cleanse away your worries with spa treatments, the fitness center, healthy cuisine and the relaxing atmosphere where you can spend the day or take a vacation close to home. Aside from the culture displayed here in what the people of Safety Harbor have preserved, there is a museum that not only provides a look at the history of Safety Harbor, but also presents different exhibits throughout the year.

Primarily a residential community, Safety Harbor in Pinellas County offers so much for those that reside here to enjoy. Individuals and families alike will easily find something to fulfill their precious free time with learning experiences, shopping, activities, events, modes of relaxation, and the great outdoors here in Safety Harbor.