Selling Tips for Trinity Florida Homes | Real Estate
Posted by Lipply Real Estate on Sunday, March 5, 2023 at 4:35 AM
By Lipply Real Estate / March 5, 2023
Comment
Selling Tips for Trinity, Florida Homes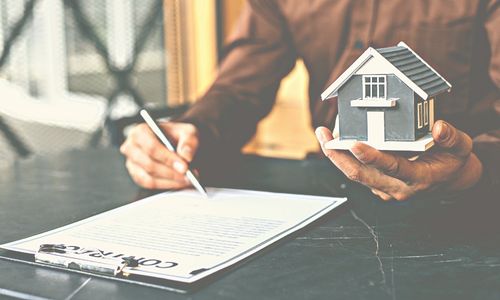 Thinking about selling your home? Possibly you have been trying to sell your Trinity home for a little while and are getting frustrated because it is not selling as fast as you would have liked. Or, your home in Trinity sold so fast that you are wondering if you sold it too cheaply. Many factors go into the mix for home sales in any area and one of the most important items is the type of market at the time of the sale. In a buyer's market, homes can stay on the market longer than we would like and possibly sell for less than we hoped for. In a seller's market, homes can sell quickly and even at higher than asking price if the homes getting into a bidding war.
Regardless some of the most important and fundamental things to keep in mind when you are selling your home are:
Price
The selling price needs to be fair and accurate of the current market. Both real estate agents and appraisers take into consideration comparables in the area when determining sales price. They look at similar homes in the immediate area that have either recently closed or are under contract . If needed, they will go out of the immediate area to draw data. Homes that are currently for sale usually have no bearing on current market value.
Location
It's no trade secret that homes in the better areas sell better than other homes. Nicer neighborhoods with immaculate yards, near good schools are always preferred. There's not much you can do about location if you don't have it other than lower your selling price or improve your home's condition.


Condition
Homes in the best condition usually sell quicker than homes in need of repair. Clean, updated, "move in" homes appeal to many people. Fixer upper homes have gained popularity in recent years most likely due to all of the "do it yourself" television shows, but price is always a factor in that type of home. The majority of buyers are too busy today to contend with a fixer upper.
Whatever the market, it always pays to list your home with a seasoned, local real estate agent. Whether it's a buyers or a sellers market, realtors who work in the industry know the current trends and can be your best protection to getting top dollar for your home. They can also help keep you out of trouble and ensure that the transaction stays on track and gets to the closing table with the least amount of stress. If you are thinking about selling your Trinity home, we hope you will contact the Lipply Real Estate Group. We have a team of professionals who are experienced and knowledgeable about the Trinity area. We also have a strong Internet exposure that has a proven track record of attracting buyers to the Trinity area. Start with a CMA and then call us for a walk through on your home. We will share with you our marketing strategy and give you a good estimate of your current market value.