Selling Your Westchase Home | Get It in Top Shape Before you Sell
Posted by Lipply Real Estate on Sunday, March 5, 2023 at 5:01 PM
By Lipply Real Estate / March 5, 2023
Comment
Getting Your Home Ready Before You Sell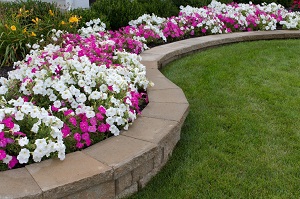 If you are considering placing your Westchase home on the market, there are a few things that you can do to get your home in its peak condition to sell. First impressions are everything and if a potential buyer does not like what they see, they may never come back to view your home again. Here are some helpful suggestions from very inexpensive to a larger cash investment you can make to maximize your homes selling power.
Declutter
The first tip is to declutter your home. Over packed closets, stuffed shelving and too much furniture can make a room look unattractive and too small. Consider renting a storage unit to store unnecessary items. Minimal furniture and knick knacks will make a room look cleaner and more inviting.
Kitchens & Bathrooms - the 2 Most Important Rooms
Some of the key rooms and features Westchase homebuyers look for are kitchens, bathrooms and flooring. If your carpet is old and dingy, it may make the house look dated. Consider purchasing new carpet, tile or hardwood floors. They can be installed in minimum time and give an amazing return on your investment. Kitchens and bathrooms can make or break a home. You may want to update cabinetry, countertops or appliances in the kitchen or even take down a wall to open up your floor plan. In a bathroom, old dated tubs and tile work or unattractive vanities say a lot about how well the home has been maintained. While these rooms can cost a lot to replace, they also have the largest payoffs during negotiations.
Make All Repairs
Consider making repairs such as roof leaks, and broken appliances. You don't want a buyer to walk into your home if the air conditioner is not functioning properly, or try to turn on the stove to see that only two burners are working. New lighting can also be an easy change and give a room and updated appearance.
Clean Like You Never Cleaned Before
There are some inexpensive areas of your home to look at as well. A new coat of paint can go a long way. Both inside and out, a fresh coat of paint can give a home a much needed facelift. A well manicured lawn and landscaping will also give your home the instant curb appeal needed to draw in potential buyers. Lastly, a thorough cleaning can be essential to a first impression. Dust, remove window streaks, wipe down your kitchen and bathrooms and run the vacuum to show potential buyers that you have loved this home and they will too!

If you are thinking about selling your home in Westchase, we would like the opportunity to work with you. We have many years of experience in the Tampa Bay area, specifically Westchase, and can help you get your home sold quickly and at it's highest value. Contact us for a complete analysis.
Here are current Westchase listings