The Importance of Good Signage When Selling a Home Article
Posted by Lipply Real Estate on Monday, February 7, 2022 at 3:10 AM
By Lipply Real Estate / February 7, 2022
Comment
How A Sign Can Benefit You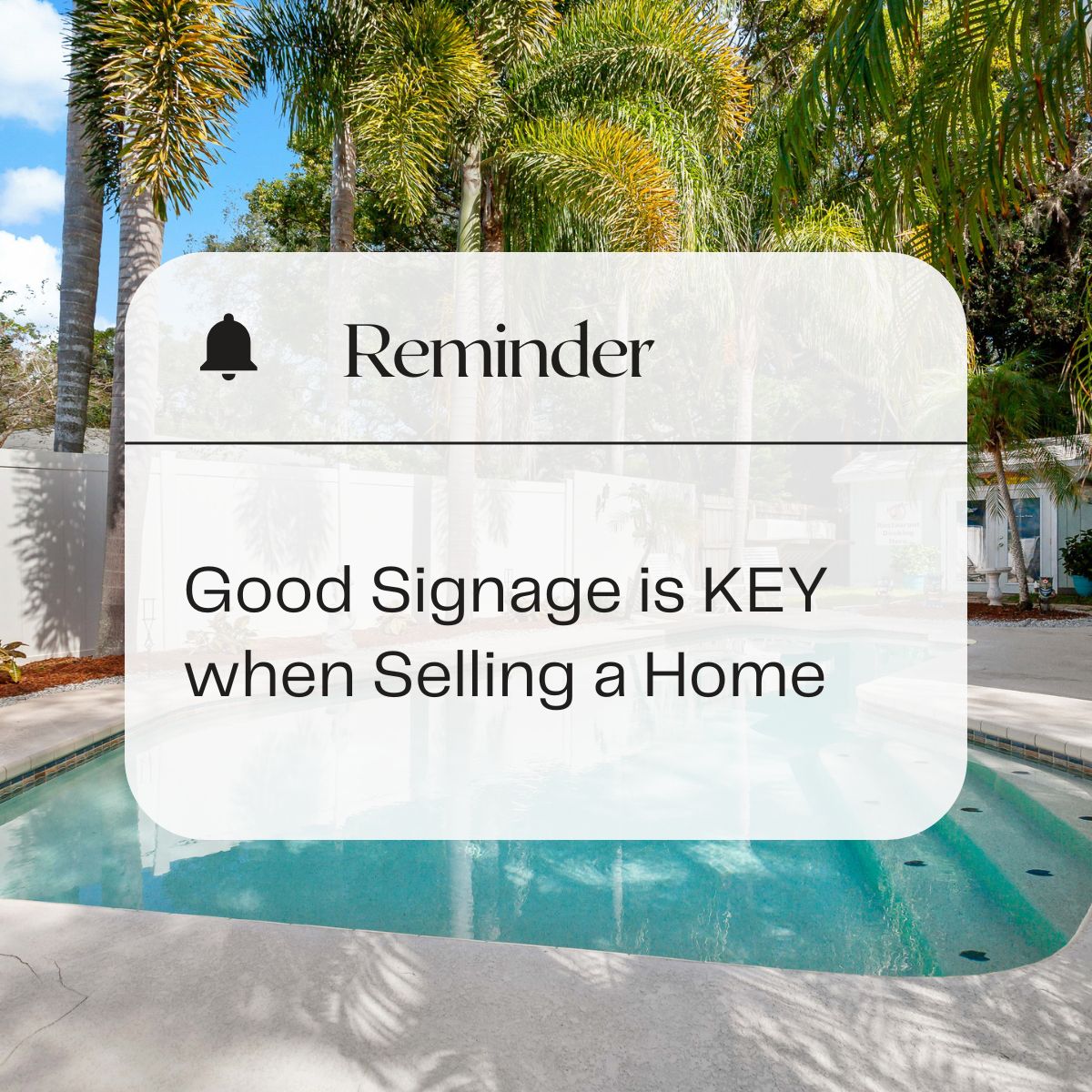 Whether you are selling your home on your own or with an agent a sign can be a powerful tool in your marketing plan. Many potential buyers drive through a neighborhood that they admire, just to see if any new signs have gone up to show a home is for sale. With this in mind, sign placement is a key element as well. You can put a sign at the front of a subdivision so buyers will know they need to enter the neighborhood. Then you can place signs leading to the home. The key is to get buyers to view your home and see that your property has curb appeal. A sign needs to be eye catching and bold colors are often easier for people to see.

Once they have seen your sign, the next valuable tool is to place key information on it so they can contact you or your realtor for an appointment. A proper phone number, listing number and sometimes information such as how many bedrooms, bathrooms or the square footage can be helpful. Many agents attach smaller signs that say great pool, must see inside or other catching phrases that show some of the highlights prospective buyers will see at this showing. Another helpful suggestion is to have a flyer attached so that you can reduce unwanted people. Some people will realize a home is completely out of their price range, or is too large or small for their needs just by placing some basic information on this sheet. You don't want to put too much information because you want to keep their interest enough to see the property.

Choosing the right agent will also come into play here. I know many buyers who have driven by a house and seen a sign with a popular real estate agents picture or name in the area who have made an appointment based on that factor alone. An agent who has many signs around town can show a buyer that he is dedicated and does a good job as a selling or buyer agent. Reputation is key in the real estate market and if a sign has an uncommon name, agency or affiliate, it can deter potential buyers.

Always remember that a sign can be the first thing a potential buyer sees in your home. Having a professional, sharp looking sign can be an effective way to attract people to your home. With clients inside, that sign could lead to a successful sale!