Tips for Navigating the Real Estate Market Smoothly
Posted by Lipply Real Estate on Saturday, March 4, 2023 at 5:14 PM
By Lipply Real Estate / March 4, 2023
Comment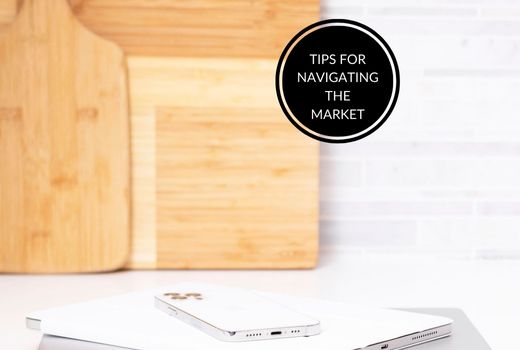 Buying a new home can be an exciting and overwhelming feeling at the same time. While you may have a general idea of what you would like and need in a home before you even start your search, it's important to follow some important steps to make sure your experience is as enjoyable as possible.
Contact Your Mortgage Lender
First, speak to a mortgage lender to discover how much you have to spend on a house. Sometimes you will find they are willing to give you a higher amount than you had originally hoped for, or you may find out that you qualify for less of of home than you expected. Regardless, be sure that you can afford and be comfortable with the monthly payment, the insurance, taxes and maintenance a home can have. And be sure to leave room for utility bills, decorating your new home, and unforeseen expenses such as a broken appliance. While putting a lot of your money into your new home is expected, you will still need to save money for food, car payments and some extra money for some much needed fun.
Choose Your Real Estate Agent
Once you have decided on a minimum and maximum amount you wish to spend on a home, you may want to speak to a real estate agent. This is the most time sensitive approach and an agent is knowledgeable and qualified to help you with negotiations, paperwork and closing procedures. If you choose not to use an agent, you will want to search newspapers, speak to friends or acquaintances regarding homes in their area, drive through appealing neighborhoods or look online for a new home. Once you have found the perfect home for you and negotiated a contract, you are only really halfway there. Trying to do all this on your own is crazy! Many people don't realize that the services of the a real estate agent are FREE. The sellers pay the commissions to the realtors, not the buyers, so why go it alone or do it all yourself? Get the benefit of our experience for free! We're here to help you.
Get the Home Inspected
You will definitely want to have a home inspection done. A licensed inspector can help you find unforeseen problems or repairs you may need to have done before purchasing a home. This is important because you can generally negotiate a portion of these repairs to be done before closing or back out of a contract if there are too many problems that you were unaware of. We can help you with this as well. We can recommend some of our trusted home inspectors who have served us well over the years.
Work with the Title Company
Once you have approved the inspection you will need to work with a title company to make sure everything is set for your particular closing date. Once both parties have signed the appropriate paperwork and you have closed on the house, the most important step is to celebrate. It is time to call a moving company so you can enjoy your new home and your new neighbors!