Buying a Home in Tampa Bay, FL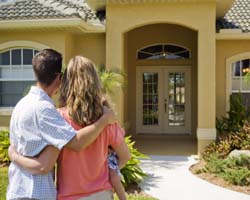 Need help finding the perfect home? It's out there, we just have to find it! Send us your criteria and one of our experienced agents will search the MLS for you and send you listings to review. The more information you provide to us, the closer we can get to your new dream home. Our goal is to make this transition as easy as possible for you. We are experts in the area, and once we learn what it is that you're looking for, we will go to work finding it for you!
Before you begin you should ask yourself a few basic questions:
Are there particular neighborhoods or areas that you like?
What style of house do you like?
How many bedrooms and bathrooms do you need?
Is a home office or a bonus room a necessity?
Do you entertain often - is a dining room or large backyard important?
Do you have your heart set on a pool or a gated community?
Have you consulted a lender to determine your ideal price range?
Searching for your next home can be an exhaustive process but working with our professional team will make the process much more efficient! Let us send you ONLY the Tampa Bay homes for sale that meet your critiera.
Let Us Help You Find That Perfect Home!