Call us! Agents on duty - 727-314-1000
Angus Valley Mobile Homes for Sale
Active and Pending Listings
September 30, 2023
Angus Valley Mobile Home Real Estate
Welcome to Angus Valley mobile homes for sale! If you have been searching for an affordable housing option that is close to Tampa Bay, Angus Valley is a great choice, and is part of the Tampa Bay metro area. If there are no current listings on this page, please contact us for more information or to request an email alert of new properties entering the market.
Mobile home living has become one of the most cost-effective ways to retire to Florida in the past few decades, and you'll be quite surprised to find that today's mobile homes are many steps above old-style mobile homes that you might be familiar with, have low maintenance needs, and low tax liability. The mobile home of today can be basic and minimalistic, or it can be luxuriously appointed and almost like a traditional home, only much less pricey.
SOLD (if any) IN LAST 6 MONTHS
Recently Sold in Angus Valley
September 30, 2023
Are you thinking of selling your Mobile Home?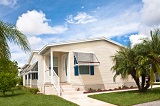 Angus Valley mobile homes can be quite spacious and home-like, and offer as few as one bedroom to as many as five! You will find a broad range of available Angus Valley mobile homes on the market, ready for occupancy. If you're already living in Angus Valley and are thinking of selling your mobile home, talk with us today.
Ask about our FLEXIBLE selling commissions