Bentley at Cobbs Condos and Villas For Sale - Palm Harbor, FL
The Bentley at Cobbs Landing is an attractive condo community located off of Alderman Road Read More
Bentley At Cobbs Landing Active and Pending Listings
September 24, 2023
Bentley at Cobbs Landing Condo Real Estate - Palm Harbor, Florida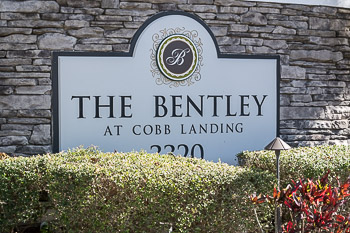 The Bentley at Cobbs Landing is an attractive condo community located off of Alderman Road east of US Highway 19N in Palm Harbor, Florida. Conveniently located to all major shopping and recreation, the Bentley offers spacious condos for sale with its own private community recreation. Swim at the pool, relax in the spa, exercise in the fitness center and sauna, visit with neighbors, family, and friends in the clubhouse, and entertain at the Bentley's own stainless steel grilling stations. Enjoy all this for a low monthly maintenance fee, which also includes storage areas and much more. The Bentley fashions prime real estate built in 1990 but since remodeled that is affordable for two and three bedroom condos comprised of between 600 and 1500 square feet of living space. This delightful gated community offers charming grounds, ample parking, and is close to all, including the top schools in Pinellas County, the beautiful north gulf beaches, fabulous state parks, famous golf courses, and Lake Tarpon. Popular community due to the close proximity of highly rated Palm Harbor schools. Children can walk to Joseph Carwise Middle School which is a plus for families with children.
Selling your Condo in Bentley at Cobbs Landing?

If you're thinking about selling your Condo in Bentley, speak to one of our Lipply Real Estate Agents. Call us about a quote and let us get you the best possible sale of your Condo. Our agents are on call and ready to speak with you! Don't wait!
Closed Sales by Lipply Real Estate in The Bentley
DATE
ADDRESS
SOLD PRICE
10/31/2019
3260 HAVILAND CT #102
$112,000
12/11/2017
3300 Haviland Ct #302
$85,000
08/25/2016
3266 Haviland Ct #101
$120,000
06/20/2016
3266 Haviland Ct #303
$150,000
03/16/2016
3260 Haviland Ct #301
$96,000
01/22/2016
3300 Haviland Ct #301
$86,000
12/24/2014
3311 HAVILAND CT #304
$64,250
02/28/2014
3311 Haviland Ct #201
$58,000
11/30/12
3261 Haviland Ct #204
$85,000
06/22/2010
3311 Haviland Ct #201
$50,000
SOLD (if any) IN LAST 6 MONTHS
Bentley at Cobbs Landing Recently Sold
September 24, 2023
Ask about our FLEXIBLE selling commissions