Palm Harbor Villas for Sale - Palm Harbor, FL
Listed below is a list of the villas that are in the city of Palm Harbor Florida. Many people prefer villa living over townhomes and condos Read More
Active and Pending Villa Listings
June 7, 2023
Villa Communities in Palm Harbor, FL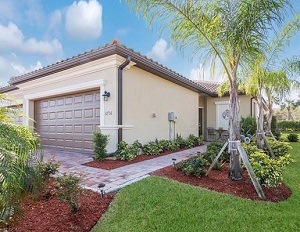 Listed below is a list of the villas that are in the city of Palm Harbor Florida. Many people prefer villa living over townhomes and condos because they seem more like living in a small home than in an apartment type community. Villas are almost always single story attached or unattached residences. Many times there is a garage too. There are no upstairs neighbors to disturb you and you also avoid stairs and elevators. Living in a maintenance free villa is a great alternative to a smaller home when you just don't want the bother of the outdoor upkeep. Find your favorite villa community by name below or use the map to zoom in and search by location. If you are having trouble finding what you want, just ask for our help. We can do some searches for you and send them by email for your review. Either way we are here to help, so don't hesitate to call on us when you need us. You can also set up an automated alert for new listings.
BROWSE VILLA DEVELOPMENTS
Brooker Creek Courtyard | Chattam Landing | The Clearing | Daventry Square | Hidden Brook Villas | Highland Lakes | Natures Watch Villas | Orange Tree Villas | Parkside | Queen Anne Gate | Salem Square | Tarpon Ridge | Villas of Beacon Groves |
Selling your Villa?

Are you a Villa owner looking to sell your property? Call Lipply Real Estate. Our agents are highly trained, professionals who have been working adequately through out the Palm Harbor Community selling many properties and ensuring quality customer service. Our team uses strategic marketing skills to get you the most out of a possible sale and we are confident you will be satisfied with our work. Contact us today to find out more information.
Ask about our FLEXIBLE selling commissions