Tampa Florida Community Guide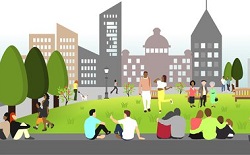 Browse the list of communities below to search homes and condos for sale in Tampa including townhomes, villas, and mobile homes. Each of these pages contain the active and pending real estate listings for that community from the MLS today, updated every 15 minutes of every day. We have done our research and the hard work to provide as many communities in the popular areas of Tampa as possible. If you already know which communities you like, be sure to sign up for email alerts of new listings as soon as they hit the market -- it's fast, easy, automatic and FREE! In this ever changing real estate market you NEED the edge of being the first to see the property.
Apollo Beach, just south of Tampa, boasts a beautiful waterfront community of spectacular houses. It is a year-round haven for boating and fishing enthusiasts, with its many miles of inlets and canals leading to Tampa Bay. There's no real beach to speak of but if you love endless views and affordable waterfront property - this is the place for you. You may be looking for new construction and Apollo Beach certainly has some newer homes with updated features, be sure to check out our property listings in this growing area.
Bayshore is between South Tampa and downtown bordering the waters of Tampa Bay where you will find the 4.5 mile sidewalk. Take a stroll around the sidewalk; enjoy views of the bay and historical markers or slip down a side street to enjoy some of the city's best residential areas. If you are looking for large, stately historic homes or modern towering condominiums with fabulous views of Tampa Bay, you will love Bayshore.
Carrollwood speaks for itself; a beautiful suburb of Tampa that offers something for every lifestyle. A mature, upscale community, it remains one of the most popular areas today. Carrollwood offer many small and large lakes throughout the community making lakefront living easy to obtain. Centrally located, Carrollwood offers easy access to the airport, downtown and many shopping and dining establishments. Families choose Carrollwood due to the great schools and friendly family neighborhoods.
Citrus Park, a prime area located in Hillsborough County, just feels like home and is easily accessible to all of the Tampa Bay area. There are many affordable and upscale newer houses and condos built to suit people just like you. A friendly neighborhood with great schools and convenient shopping makes Citrus Park a great place to work and play.
A mature community located just south of downtown offers tree lined streets and a quick commute to work, the hospital, or the airport. Consisting of 2 man made islands, Davis Islands offers breathtaking views and is home to many prominent people. Considered a walkable community, many pedestrians enjoy sidewalk cafes and restaurants at all times of the day and night.
New Tampa encompasses parts of both Hillsborough and Pasco Counties and is considered a master planned community and it is growing by leaps and bounds. While it is further away from the airport and beaches, it appeals to those that are looking to save money and get into a newer home or condo. This location has enjoyed explosive growth in terms of residential and commercial establishments. New Tampa is also known to have great schools, shopping and recreational areas.
Do you love historic homes and walkable neighborhoods? South Tampa offer a blend of some of the most stately houses, historic bungalows, modern condos and lofts to choose from. The South Tampa area is surrounded by West Tampa, Tampa Bay and Hillsborough Bay and is described as the area between Kennedy Boulevard and Gandy Boulevard. There is an abundance of cultural attractions, restaurants, and a local park for you to enjoy on the weekends.
Many affordable houses and condos are just waiting for you in Town 'N Country. Town N Country enjoys a central location, along Hillsborough Avenue so close to the airport and not far from downtown which is ideal for working families and singles.
One stunning subdivision after another make up this master planned community all centered on the beautiful Westchase Golf Course. Gated communities, condos, townhomes, and luxury estates give real estate buyers many choices here. A true walkable area with shops, restaurants, stores, and coffee shops keep this area alive night and day. Westchase is a also short drive to the airport, the mall or the white sandy beaches of Pinellas County.